Funny Polar Bear on Ice
A good job that polar bears cannot read, else we would have been denied this wonderful ice skating photo.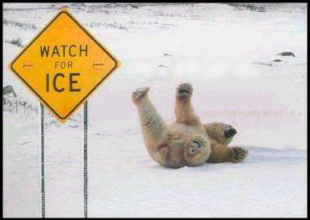 The above funny polar bear picture brings back childhood memories of making ice slides by constantly running and
sliding, after about ten minutes we got the surface like glass. I can hear my mother's
voice saying be careful. If I were to repeat the exercise today, I would be exceedingly careful, however as a
child, I felt indestructible.
As George Bernard Shaw said: 'Ah the pity, youth is wasted on the young'
.
Another Member of the Bear Family - Giant Pandas having a slide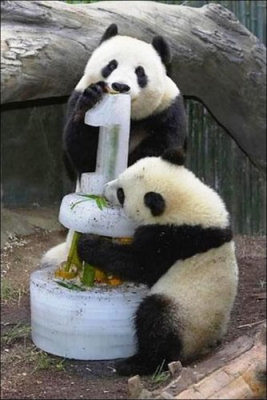 What Those Pandas
Need: More Snow
Just In Case You Missed the Polar Bear:
Here is another funny picture of him sliding.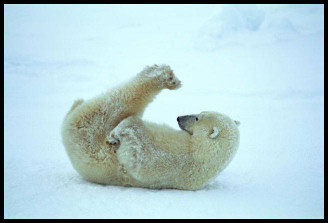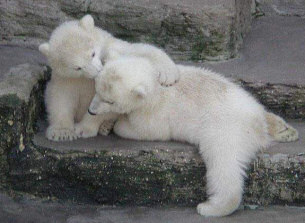 Polar Bear Dance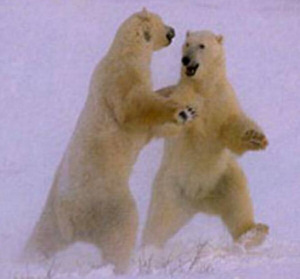 Two Polar Bears Have a Chin-wag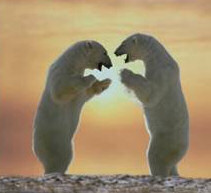 As polar bears are only found in the arctic, a wild guess: the above picture,
with the sun in the center, was taken in autumn.
Funny Polar Bear
Picture - Kiss and Make-up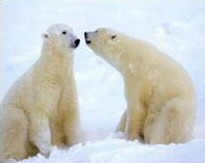 Polar Bear Peek-a-Boo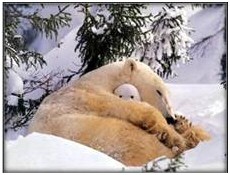 Polar Bear in Fancy Dress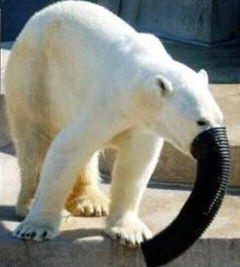 Polar bear photographed going to a Christmas fancy dress party as an elephant
See how the polar bear gets on with they huskies.
Footnote
Please send us your funny polar bear pictures.
A Home for Polar Bears?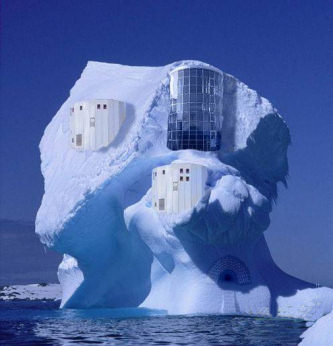 Pictures of Snow Balls? or Ice Balls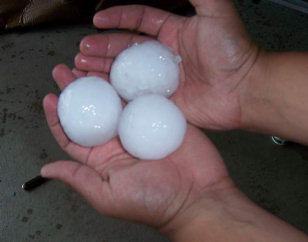 Where Did These Snowballs or Ice-balls Come From?
We know a farmer who grows snowballs just outside Tinseltown, Vancouver, Canada.
They are a difficult crop to grow and amazingly, the snow balls are ready for harvesting every year on April the first. The farmer is working on a variety of snow balls that he can grow in December so that they are
ready for Christmas, unfortunately he cannot get the fairies to plant them at the right time, would you believe they are complaining that Christmas time is too cold to work.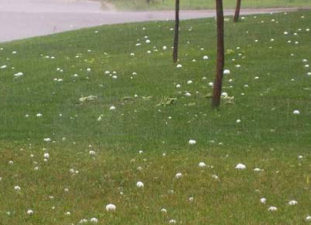 Footnote:
Please send us your polar bear Christmas
pictures.
See more Christmas warnings and funny stories:
∗ Funny Christmas pictures ∗
Funny Christmas warnings ∗ Global warming ∗
Christmas trivia
∗ Christmas traditions around
the world ∗
Polar bear Christmas ∗
Polar bear & huskies ∗ Home
∗
Christmas mistletoe ∗
Christmas cats ∗
Christmas dogs ∗
Funny polar bear pics ∗
Kwanzaa