Here are our free, funny bike pictures. Will and Guy enjoy variety,
hence we have a diverse selection of funny bike pictures and amusing stories. By the way, do you call them bikes, cycles or even the original word bicycles?
Funny
Bike Pictures
Recycle A Bicycle!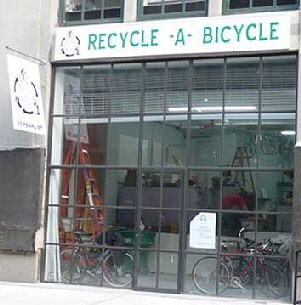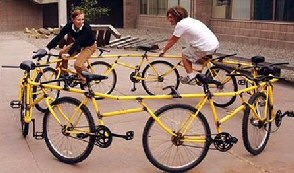 More Funny Pictures of Bikes
Have All Boys Done This?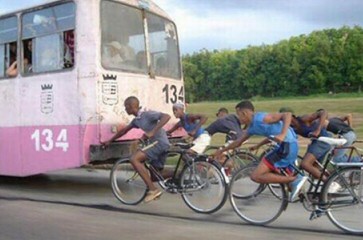 Joke Cycle?
Bike Security!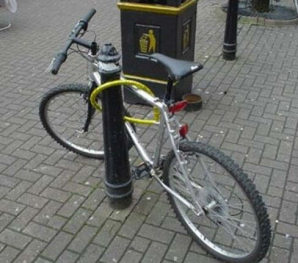 Here is a picture of a bike taken one afternoon.
When I returned half an hour later the bike was gone. I will always wonder if the bike was stolen
by lifting the yellow wire over the pole, or reclaimed by its rightful owner.
Improved Bike Security - Once Bitten Twice Shy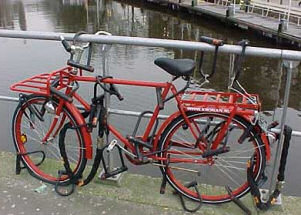 Portsmouth Man Steals
Back His Own Bike
A Portsmouth man took the law into his own hands after his Specialize
bicycle was stolen. Craig Gifford said his was stolen last week after
loaning it to a friend.
Gifford told us that he spotted the stolen bike, which sported a
distinctive sticker, advertised for sale shortly afterward the News.
Gifford said he called police, but he said they were unable to respond
right away. The bike, which had been originally purchased for £950 in 2010,
was offered for sale at £150, and Gifford said he didn't want someone else
to buy it. He arranged to buy the bicycle and met the seller in North End
for a test ride, and Gifford said he simply rode off without paying.
Apparently the seller called him several times and left messages
threatening to call police but Craig Gifford said he posted his own advert
in The News warning others about the thief, and cautioned that high-end
bicycles offered for low prices could be stolen.
Funny Bike Pictures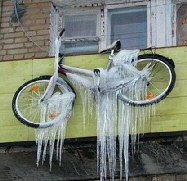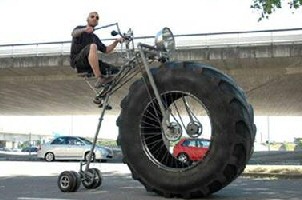 Dutch art student and former mechanical engineer Wouter van den Bosch,
29, from Arnhem, made this monster penny farthing from steel tubes, bicycle
parts and a tractor tyre.
Cycle
Unfriendly Paths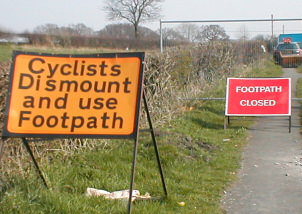 Funny Bicycles on Water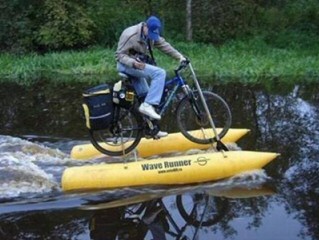 So You Think You've Had A Bad Day Cycling?
Robert Evans, 46, had a really bad day recently, Will and Guy have
learned. Read this short and hilarious [but not for him] account of his day.
Firstly, Mr Evans, from Boulder, Colorado, USA, was knocked down by a car
in a hit-and-run incident and was taken to hospital for his injuries, but
was released later that night only slightly hurt. Then, as he was
making his way back into town with his bicycle he was hit by a railway train
while crossing a bridge. Luckily he was found alive, in a creek, and taken
to hospital for a second time; once more his injuries were found not to be
life-threatening.

This tale of woe does not end there, Will and Guy have established;
because the 50ft long bridge on which Mr Evans was run over by the train
is only wide enough for the train, and is not for use by pedestrians.
Robert Evans, now, to add to all his problems, faces prosecution for
trespassing. You couldn't make it up!
On Your Bike!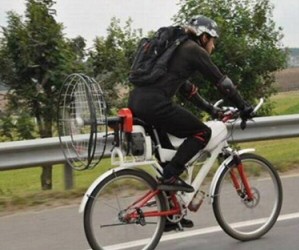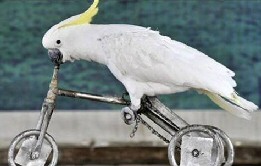 Wheels of
Life - Where Are You?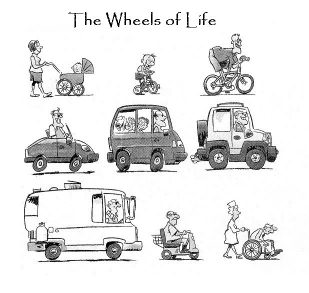 See funny Tour de France pictures
Bicycle History
Footnote:
Please write to Will and Guy if you have any funny bike pictures.
Joke of the Day Email
Get a clean joke delivered to your inbox every
day, no strings attached, just part of our service. Free
subscription to
our Funny Joke of the Day email.
We have over 1,500 pages of funny pictures, clean jokes, stories and amusing videos. Please use the Search below to find a topic of particular interest:
Thought of the Day Subscription
Our offer is to email you an inspirational
'Thought of the day'. Your subscription is completely free of cost and there
are no adverts. Sign up for our 'Thought of
the Day'.