Sometimes things on the inside are not what they appear on the outside.
This truism not only applies to the body, but also this funny pharmacy cabinet.
 Sponsored Links
∇
Will and Guy's Surprise Pharmacy Cabinet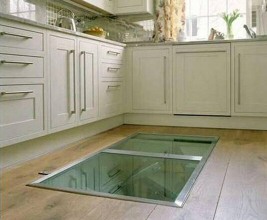 The floor is not the first place you would look for a medical cabinet.
Medical Cabinet Looking Downwards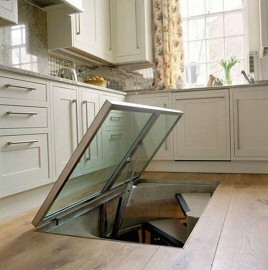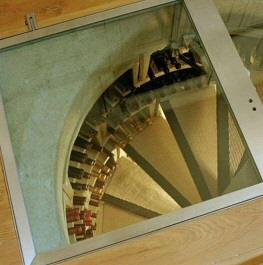 Could That Be Cellar Down There?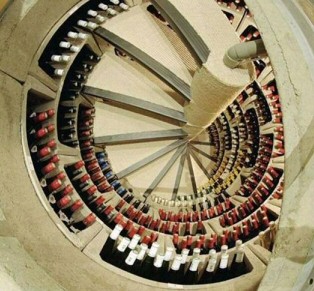 Amusing Pharmacy Chart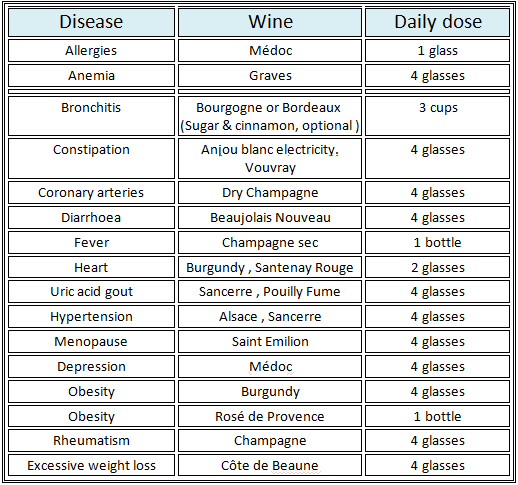 More Pharmaceutical Advice - Keep Taking The Pills?
One morning, Arnie went to see his doctor and told him that he hadn't been feeling at all well. The doctor examined Arnie, left the room, and came back with three different bottles of pills. Looking at Arnie he says, 'Take the green pill with a big glass of water when you wake up. Take the blue pill with a big glass of water after you eat lunch. Then just before going to bed, take the red pill with another big glass of water.' Startled to be put on so much medicine, the man stammered, 'L...........L.......L.........Lummee, Doc, exactly what is my problem?' The doctor replied, 'Arnie, you're not drinking enough water.' See more doctor jokes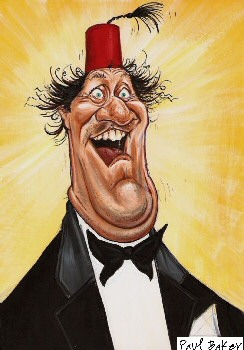 Pictures of Funny Signs Outside the Pharmacy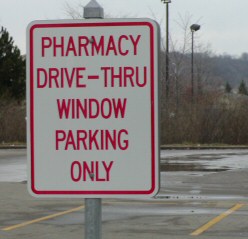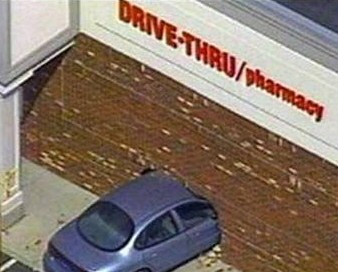 Drug Store Robbery
A man went into a drug store in Baltimore, pulled a gun, announced a robbery, and pulled a "Hefty-bag" face mask over his head. He then and realised that he'd forgotten to cut eyeholes in the mask. He was arrested by security men.
Doctor's Diagnosis
Who To Trust?  Doctor or Google?
If you trust Google more than your doctor than maybe it's time to switch doctors. Jadelr and Cristina Cordova
Pharmacist Jokes
Sugar Test
One day an Irishman called Seamus went into a pharmacy in Clonmel. He reached into his jacket pocket and took out a bottle of Irish whiskey and a teaspoon. Seamus proceeded to pour some of the amber liquid into the teaspoon and offered it to the chemist. "Could you taste this for me, please?"  Asked Seamus The chemist took the teaspoon, put it into his mouth, swilled the liquid around and swallowed it. "Does that taste sweet to you?" says Seamus. "No, not at all," says the pharmacist. "Oh that's a relief," says Seamus. "Doctor Flannigan told me to come here and get my urine tested for sugar."
Wedding Preparation - Kindly sent in by Sarah Cowling
Jacob, age 92, and Rebecca, age 89, living in Devon , are all excited about their decision to get married. They go for a stroll to discuss the wedding, and on the way they pass a pharmacists. Jacob suggests they go in. Jacob addresses the man behind the counter: "Are you the owner?" The Pharmacist answers, "Yes."
Jacob
: "We're about to get married. Do you sell heart medication?"
Pharmacist
: "Of course we do."
Jacob
: "Medicine for rheumatism?"
Pharmacist
: "Definitely."
Jacob
: "Medicine for memory problems, arthritis, and Alzheimer's?"
Pharmacist
: "Yes, a large variety. The works."
Jacob
: "What about vitamins, sleeping pills, Geritol, antidotes for Parkinson's disease?"
Pharmacist
: "Absolutely.."
Jacob
: "Everything for heartburn and indigestion?"
Pharmacist
: "We sure do."
Jacob
: "You sell wheelchairs and walkers and canes?"
Pharmacist
: "All speeds and sizes."
Jacob
: "In that case, we'd like to use this store for our wedding presents list."
More Funny Pharmacy Advice
Sleeping Pills - Warning, may cause drowsiness.
The patient had waffles for breakfast and anorexia for lunch.
Take one capsule by mouth three times daily until gone. On a box of pills.
The patient lives at home with his mother, father, and pet turtle, who is presently enrolled in day care three times a week.
The baby was delivered, the cord clamped and cut and handed to the paediatrician, who breathed and cried immediately.
My doctor gave me two weeks to live. I hope they're in August. Ronnie Shakes
After a year in therapy my psychiatrist said to me, 'Maybe life isn't for everyone'. - Larry Brown.
'Doctor, doctor, I keep thinking I'm a Christmas bell.' 'Take these pills and if they don't work, give me a ring.'
See more funny medical quotes.
Did You Know?
Mickey Finn was a bartender who worked in Chicago, USA, around the turn of the 19th century. He served drinks designed to 'knock' people out, possibly containing *chloral hydrate, so that they could be robbed. *A sedative and hypnotic drug
Medical Problems
A group of pensioners were discussing their medical problems at the Day Centre coffee morning. 'Do you realise,' said one, 'My arm is so weak I can hardly hold this coffee cup.' 'Yes, I know.' replied the second, 'My cataracts are so bad I can't see to pour the coffee.' 'I can't turn my head,' rejoined the third, 'because of the arthritis in my neck.' 'My blood pressure pills make my dizzy,' commented the fourth, adding, 'I guess that's the price we pay for getting old.' 'Well, it's not all bad.' piped up the first, 'We should be thankful that we can still drive.'
Footnote:
Please write to Will and Guy if you have a funny pharmacy jokes.