1) Latest
iPod? Must Have Present?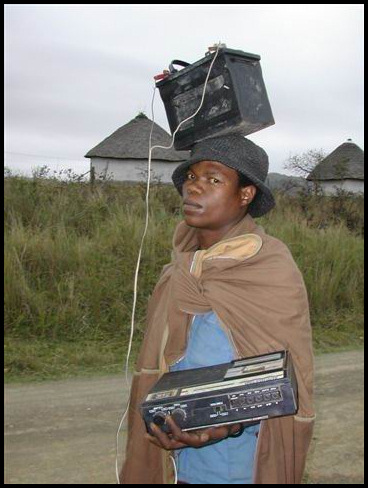 See John modelling the latest 'must have'
music iPod.
My first thought is how versatile and inventive we humans are. My second
thought is where is the wind up radio?
2) Deluxe version of the music system
Will and Alan have found a picture of the deluxe version of this '
must have music'
accessory. I wonder where you can buy your copy of this music machine?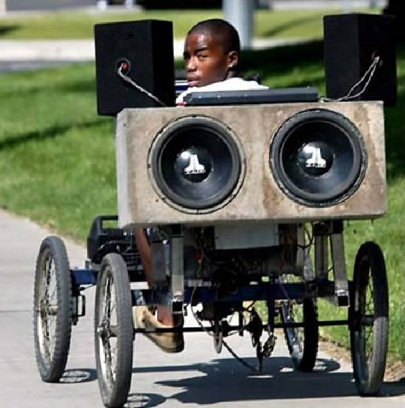 3) Crazy Way to Carry Your Own
Phone?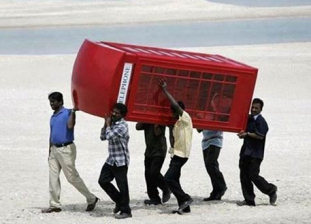 Another collector's item - British phone box.
4)
No Wonder They Think
Twice Before Buying a Mobile
Phone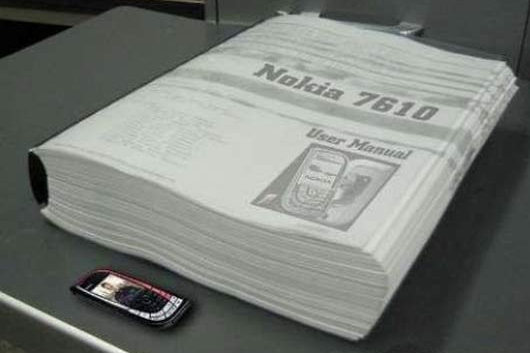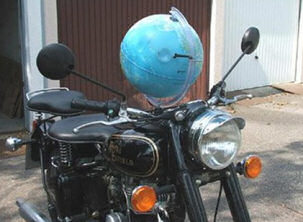 Royal Enfield bike with latest satellite navigation modification.
See more on Sat Nav
See more funny pictures:
• Home • Pictures Home •
Conkers • Ipod •
Lightning • Seaside • Signs •
Splash