Here is Will and Guy's collection of funny garage doors.
Super New Garage Doors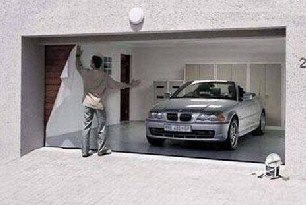 Amaze and Surprise Your Friends and
Neighbours
Will and Guy would like show you how to get your neighbours to
sit up and take notice.
We have discovered that a German firm called "Style Your Garage", creates
posters for garage doors that make it look as if it's actually showing the
interior of your garage, and what's in it.
Impress Your
Neigbours With a Jet in the Garage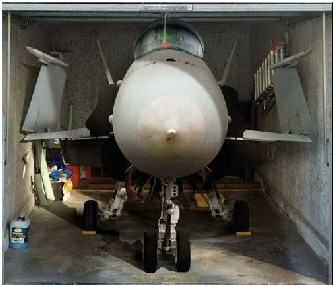 We think that the prices are reasonable [no we're not linked to the
company] and they range from £199 to £399 [$301 - $ 604 USD] - for the
double-door. All but guaranteed to make passersby and your neighbours take a
second look.
Made for the up-and-over garage doors predominantly common in Europe,
they can be fixed with Velcro and can be adapted to fit sectional garage
doors.
Fort Knox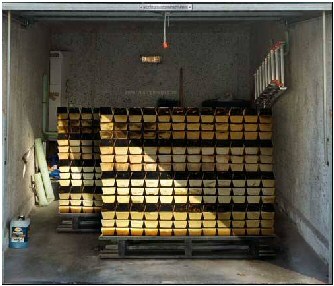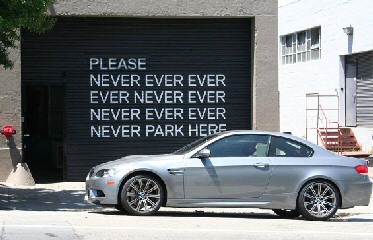 Garage Cellar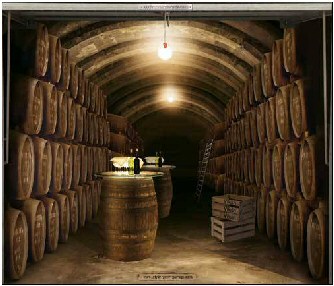 If you've got a two-car garage, no worries as they can make posters
that will span both doors..
We have been told that the firm will also take your own photos and
make them into a poster which is garage door size
Anyone for Garage Music?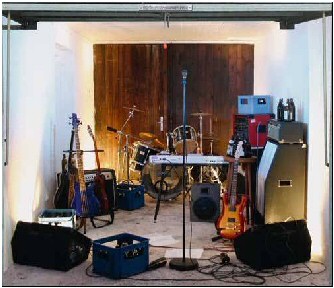 It's Your Choice!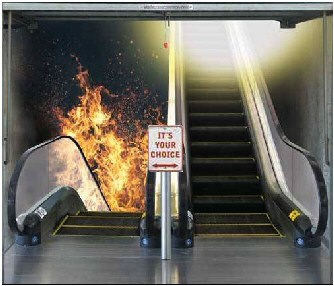 Train in Your Garage!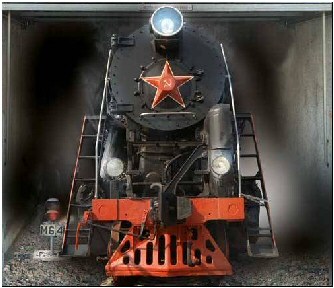 Truck Art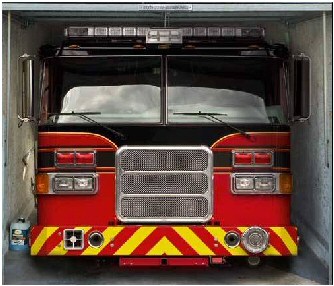 Here is a Separate
Garage Door Project
Ferrari 250 GTO painted on garage door of Hampshire, England, home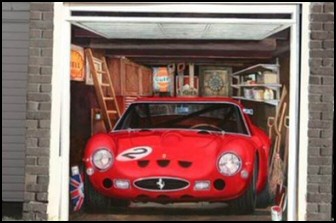 A man in Hampshire, in the south of England, has painted a picture of a
Ferrari 250 GTO on the garage door of his home to fool passers-by he owns
the classic car.
Chris Smart spent about two weeks transforming his garage in Bishopstoke
by painting the cult, red sports car.
The 32-year-old, who actually drives a BMW, informed us, 'I'm not sure if
people mistake it for a real car. We've seen some passers-by take photos.'
The GTO is one of the world's most sought-after cars. Only 39 were ever
made. Its three-litre V12 engine develops 300bhp and does 0-60mph in 6.1
seconds with a top speed of 174mph (280km/h).
Footnote:
Please send us your captions for the funny
garage doors.
See our collection strange structures, funny houses and weird buildings
• Funny folly houses •
Jerry builders •
Amazing staircases •
Funny bridges
•
Funny buildings •
Eric's mural •
Prison or work? Difference? •
Crazy stairs
•
Perspective •
42 Unusual Structures •
Garage doors •
Home