Will occasionally cycles around Portchester and
sometimes finds other road users and the traffic a problem. However, these cycle lanes which are meant to improve the safety for cyclists, also provide unwanted and unnecessary difficulties.
Cyclist
Have To Go Through Hoops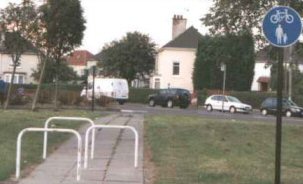 Bollard
Brings Tears to Cyclist's
Eyes!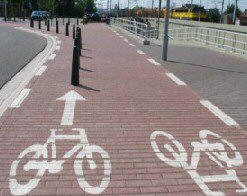 Phone a
Friend? Or Has Dr Who Just Materialised?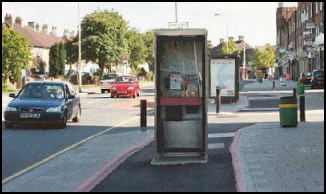 Let's
Try the Scenic Route?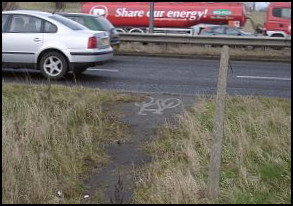 Have you noticed that when ever you try and be '
green'
and get on your bike, 'big brother'
puts obstacles in your way.
Cycle Lay-by?
End of the Road for This
Cyclist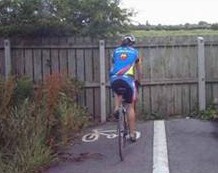 More Trouble for Cyclists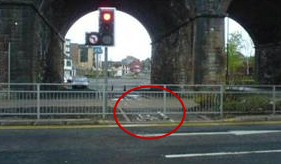 Guy missed the cyclists problem. Will had to point out to me that
there is supposed to be cycle access, but some jobsworth has erected a
barrier.
See more funny bike pictures
Causes of Trouble for Cyclists
Cars turning left without signalling
Dogs (Cats can be tricky)
Pot-holes
Punctures
Cycling lanes! Especially those featured on this page
Self-inflicted Causes of Cycling Accidents
Undertaking articulated lorries
Not wearing your helmet
Riding on the pavement
Can
You See What's the Trouble with this Cycle Helmet?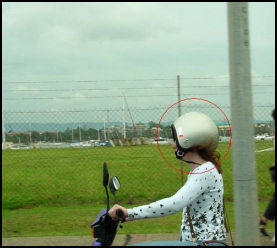 Several women, to whom we have shown the above photograph, cannot see
anything wrong with the helmet. Check out the position of the chin strap
buckle!
Tricky Bike to Ride?