Here is an everyday story of country folk - with a difference. Follow the journey and see the adventures of an ordinary Mitsubishi pickup. Free video at the end of the picture sequence.
Interesting facts about cows.
Sponsored Links
∇
1) Farmer leaves his pickup to mend a water trough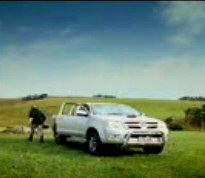 2) Meet the stars of the odyssey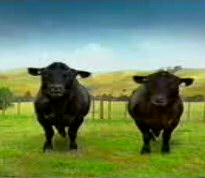 3) Cow Drives Car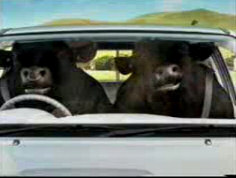 Are you impressed that they are wearing seat belts? You'll see why in a minute.
4) Old habits die hard, the cows stop at a cattle grid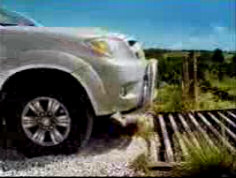 5) They decide to fly the cattle grid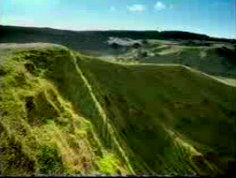 Play the cow car ride video, and see a happy ending.
N.B. With some browsers you need to click
twice
on the Play arrow

to start the video. N.B. Help for Mozilla browsers