We have an assortment of funny
caution signs from wall, fences, streets, and even from the river!
Touching Wires Causes Instant Death
- Nasty Fine!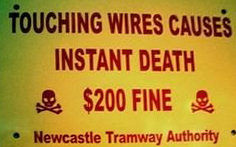 Fall Into Water Carefully!!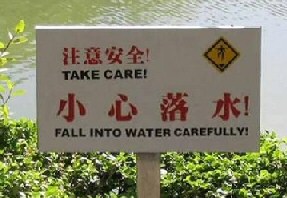 See more of our
funny signs featuring Engrish phrases
Cautionary Sign - No Footway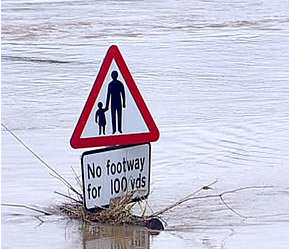 It never rains, but it pours.
Close Gate - But Why?
There Again, Please Don't Sit on the Fence!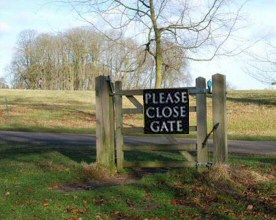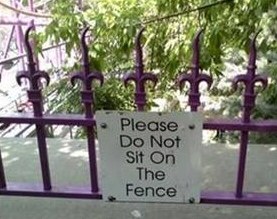 Cautionary Tale? Toilet For the Desperate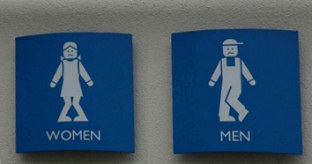 Not So Funny Caution Notices
All give and no take.
As nurses in a National Blood Service van were taking blood from volunteer blood
donors, so a jobsworth was issuing a parking. The parking attendant informed the
amazed driver that he did
not have permission to be in a parking bay. One anonymous donors said
he had been giving blood in the same spot for 4 years without trouble.
Zero public spirit.
Yellow Line Fever.
Mike Fox of Salisbury Road, West Ealing, London, kindly agreed that contractors
could move his car so that they could paint yellow lines. A waiting
traffic warden pounced and issued a parking ticket in the spot where the
contractors had parked Mike's car.
One morning
Michael Dickinson of Hendon, parked his car perfectly legally. The road
had never had any parking restrictions. However, when he returned in
the afternoon, he could see that a yellow line had been painted up to his car,
and furthermore a warden had slapped a parking ticket
on his windscreen. Zero sense of natural justice.
See more funny parking yellow line
stories.
Re-located to April
The picture to the left certainly provokes more questions than it answers.
Could it be a matter of the tense of the verb Should it be, 'We WILL re-locate at the end of April'? Alternatively is April a person? Logically,
April would be an address, but there was no April avenue, street, or even an April road in this town. Mysterious.
Caution - No Brainer?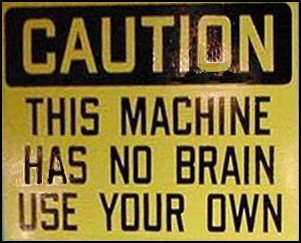 Often it's the ludicrousness of these notices that makes them so funny
Beware of Road Surprises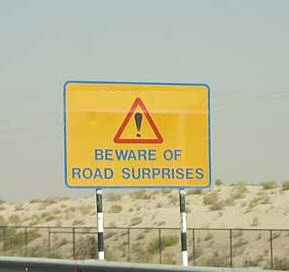 A Sign of Things to Come?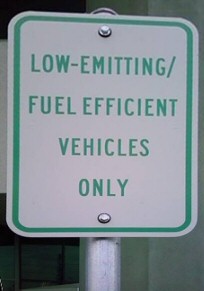 Footnote:
Please send us your funny caution signs.