Humour is a fickle animal. Will, and I have chosen examples of humour simply because they amuse us.
Today we have a much richer selection of medium for comedy than our grandparents. That said, the slapstick humour has stood the test of time.
On this page Will and Guy have funny pictures of cats
combined by clever animation to produce entertainment. We love the numerous antics show on
these funny cat video clips.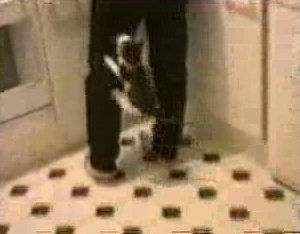 Another Funny Cat Clip
Crazy cat swinging from the chandelier. The video is even funnier than the still pictures.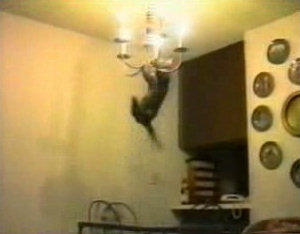 What happens next? Check out the video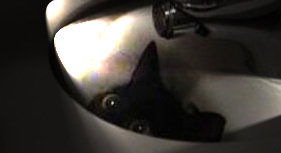 Funny Cat Video Clip
Check out our funny cat video clip and see what happened. You will be amazed at the cat's antics.
Amazing Video of Cat Tricks
See another Funny Cat Video Clip