Hurricane Katrina at New Orleans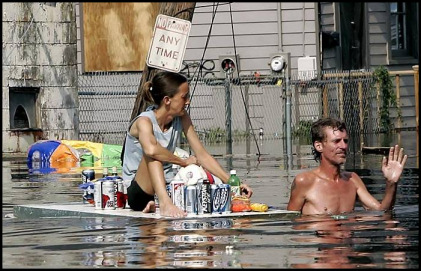 Will and Guy thought long and hard before publishing this flood jokes page.
We hesitated partly out
of respect for Hurricane Katrina victims, and partly because the picture did not make me laugh. As regards the hurricane disaster, I do believe that a period for grieving has passed and probably the survivors will
have moments when they themselves create dark humor which helps them move on and recover from the tragedy.
Eventually, I lightened up, my face cracked when I spotted the incongruity of the 'No Parking Any
Time'
notice.
Flood Disaster Kit - Check List

Red Dog


Barrel of beer

Keystone Ice

Jack Daniels x 2

Sun cream lotion

Toilet Paper

Piece of plywood to float your girl and booze
From One Close Shave to Another?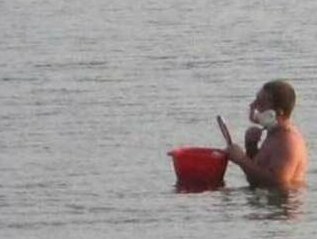 One Year Later - New Drainage Protection System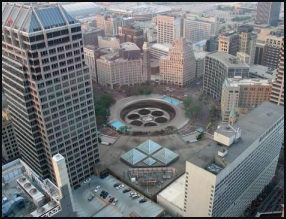 Floods in England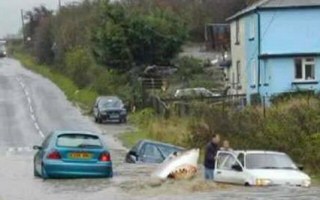 Watch out - It's behind you!
Floods in America?
Guy's House - How to Avoid the
Next Flood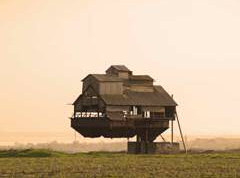 Footnote:
Please send us your funny flood jokes and
pictures.
See more funny disaster jokes