Watch how these pictures magically
transform from one clear
image to an equally clear, but different image PowerPoint
Presentation Showing Fantastic Illusion
A Beautiful Woman?

Can you see her mouth, nose and one eye?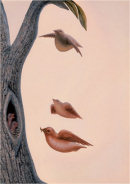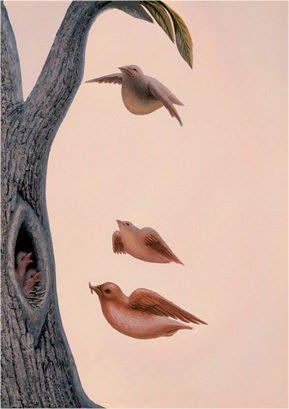 No three birds! What a fantastic illusion - Even better in the
PowerPoint presentation.
Another beautiful woman?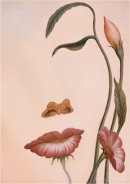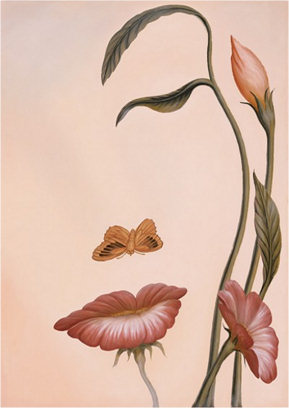 No - A butterfly hovering over a flower
PowerPoint Presentation of Illusions
These pictures don't do the illusions justice. See the PowerPoint presentation, to see the full effect, click on the Slide Show button (Bottom Right).
To see the wonderful illusions, click on button above called: 'Slide Show'
Rude Picture? Or a Wonderful Illusion?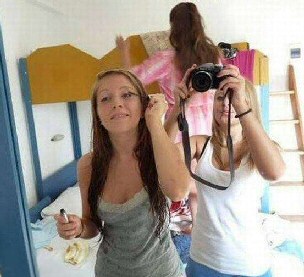 What do you see in the middle of this picture?
Will and Guy bet that it's not what you think. Those readers who
know us will realise that we would not allow anything risqué on our site,
Aunty
would not like it!
Surprising Illusion Revealed
Look again, can you now see that the blondest girl has her arm raised so
that she can take the photo!
To see more clearly, I have removed furthest girl.
Check the picture below.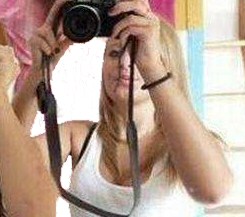 Perhaps this will give you inspiration to create your own fun but tasteful
illusions.
Coffee Beans Fantastic Illusion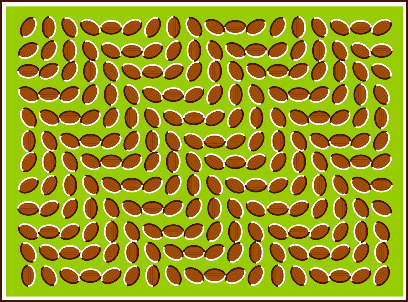 See more cool illusions
like the above.
How to Create a Great PowerPoint Presentation
Making presentations in PowerPoint is satisfying, moreover, it's easy to get
started.
The PowerPoint program is intuitive to learn and easy to create your own PPT
slides and build them into a slide show. If you have
Microsoft Office you may find that you already have PowerPoint along with Word
and Excel.
One way to begin is simply to open any example presentation. Just
download one of our free PPT files and open it with PowerPoint. As you examine the slides, so it will become obvious how
to add pictures and titles, if you do get stuck, ask the wonderful built-in 'Help'. To
make a great slide show requires these skills;
Imagination - Think of an idea, build a themed slide set
Artistic - An eye for a good picture
Wordsmith - Choose a catchy title for each slide
Humour - Your viewers will appreciate a funny PowerPoint Presentation
PowerPoint mechanics - Actually, this is the easiest skill of them all, the
program is so intuitive.
Good luck with creating your great PowerPoint Presentation
Will and Guy