Caller: Hi, hum, we've found an elephant walking down the street near the community center. 911: How big are we talking here?
1) Elephant escapes onto the street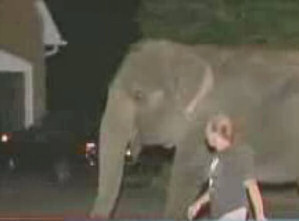 2) Police Dispatch: We have a report of an elephant currently walking down Eagle Street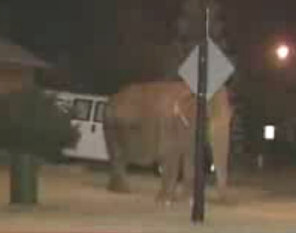 Police Car: There is one (elephant) travelling north bound on Crossland Gate. Dispatch: 10-4 One elephant is outstanding on Crossland Gate.
3) One Outstanding Elephant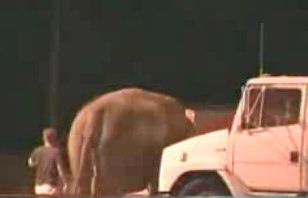 4) Elephant Eats Someone's Tree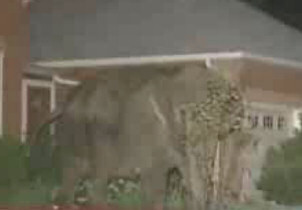 5) Elephant Escapes Capture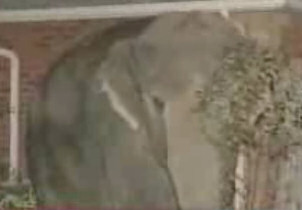 Police Car: The outstanding elephant on Crossland Gate is eating someone's tree. Dispatch: 10-4 We suggest that to see precisely what happens you watch the elephant escape video below. N.B. With some browsers you need to click
twice
on the Play arrow

to start the video. N.B. Help for Mozilla browsers
Video Clip Elephant Escapes - 911 Police Call