Will and Guy can remember the original Lassie series on black and white T.V.
This video clip brings out the essence of that programme.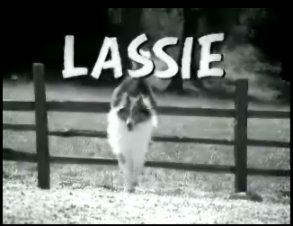 Lassie with his proud master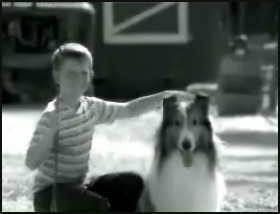 Trouble for Lassie on the horizon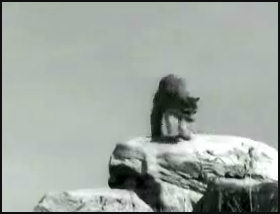 Lassie confronts the cat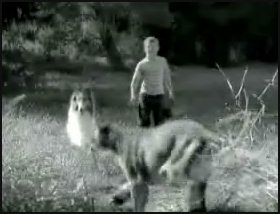 Will it have a happy ending? What happens
next?
Check out our funny dog video clip and see what happens to Lassie.
N.B. With some browsers you need to click twice on the Play arrow

to start the video.
N.B. Help for Mozilla browsers