Will and Guy Take A Look At Diwali Humour
Diwali, this Hindu festival of lights is
held 15 days from the
full moon of Kartik. Here is a selection of jokes and funny pictures
to celebrate the festival.
Diwali - 26th October
2011
Holi Festival of Colours
Funny, Clean Diwali Jokes
The Funny Flight
Madhul was flying home to see her
family to celebrate Diwali with them. Fifteen minutes into the flight from
Bombay to Delhi, the captain announced, 'Ladies and gentlemen, one of our
engines has failed. There is nothing to worry about. Our flight will take an
hour longer than scheduled, but we still have three engines left.'
Thirty minutes later the captain announced, 'One more engine has failed
and the flight will take an additional two hours. But don't worry . . . we
can fly just fine on two engines.'
An hour later the captain announced, 'One more engine has failed and our
arrival will be delayed another hour. But don't worry... we still have one
engine left.'
Madhul, turned to the man in the next seat and sighed and she said, 'If
we lose one more engine, we'll be up here all day.'
A Funny Enquiry
Gajendra 'phones Air India, 'How long
does it take to fly to Amritsar?'
'Just a sec,' answers the rep.
'Thank you,' says Gajendra and hangs up.
The Funny Gambler
On the eve of Diwali a blackjack
dealer and Damodar, a player who is holding cards adding to 13 were arguing
about whether or not it was appropriate to tip the dealer.
Damodar said, 'When I get bad cards, it's not the dealer's fault.
Accordingly, when I get good cards, the dealer obviously had nothing to do
with it so, why should I tip him?'
The dealer argued, 'When you eat out do you tip the waiter?'
'Of course,' replied Damodar.
''Well then, he serves you food, I'm serving you cards so you should tip
me.'
'OK, but, the waiter always gives me what I ask for. Give me an eight
to make blackjack,'
concluded Damodar.
Diwali Celebrations!
Funny Diwali Cartoon courtesy of Meerasapra
Inglish Jokes
Dear sir, with reference to your above, see my below - popular opening
line in official letters.
Teachress - a female teacher.
Timepass - a trivial activity that passes the time.
She freaked out last night - she had a good time.
Your lyrical missive has enveloped me in the sweet fragrance of our
love - from a book advising lovers on how to write to girlfriends.
Premesh Patel has left for his heavenly above - a death notice.
Hue and Cry notice - title of police missing person newspaper
advertisement.
See more Inglish jokes.
Popular Diwali Stories for this Special Festival of Lights
1) The Killing of the Demon Narakaasura
The demon Narakaasura was the evil king of Pragjyotishpur, near Nepal. He
ruled with a reign of terror, abducted 16,000 daughters of the gods and
stole the earrings of Aditi, mother of the gods.
The gods asked Lord
Krishna for help and, after a mighty battle, he killed the demon, freed the
girls and recovered the earrings.
The rescue of the 16,000 girls is said to be the origin of the story that
Krishna had 16,000 wives.
After his victory Krishna returned very early in the morning and was
bathed and massaged with scented oils.
Taking an early morning bath with oil is still a Diwali
tradition.
2) The Killing of the Demon Ravana
Ravana, who had ten arms and ten heads, was the wicked king of the island
of Sri Lanka, who kidnapped the wife of Rama. Rama had been in exile for 14
years because of a disagreement as to whether he or his brother should be
the next king in Ayodhya.
After a great battle Rama killed the demon and
recovered his wife. Rama's return with his wife Sita to Ayodhya and his
subsequent coronation as king is celebrated at Diwali.
When Rama and Sita
first returned to Ayodhya it was a dark moonless night and they couldn't see
where they were going. Their people put little lamps outside their houses so
that the new king and queen could find their way.
This was the beginning the tradition of the festival of
lights.
3) The Legend of Dhanteras [Dhanteras is the first day of the five-day
Diwali Festival]
A particularly lovely story which Will and Guy have learned about, is
about the sixteen year old son of King Hima. According to astrology he was
doomed to die by a snake-bite on the fourth day of his marriage.
On that particular fourth day of his marriage his young wife did not
allow him to sleep. She laid all the ornaments and lots of gold and silver
coins in a big heap at the entrance of her husband's bedroom and lit
innumerable lamps all over the place. She proceeded to tell stories and sing
songs, determined to do so all through the night.
When Yam, the god of Death arrived there in the guise of a serpent his
eyes got blinded by that dazzle of those brilliant lights and he could not
enter the Prince's chamber. So he climbed on top of the heap of the
ornaments and coins and sat there whole night listening to the beautiful and
melodious songs. In the morning he quietly went away.
Thus the young wife saved her husband from the clutches of death. Since
then this day of Dhanteras came to be known as the day of "Yamadeepdaan" and
lamps are kept burning throughout the night in reverential adoration to Yam,
the god of Death.
See more Indian festivals.
4) The Legend of King Bali
Another enjoyable legend is that of King Bali of the underworld; his
mighty power had become a threat to the gods who were gravely concerned.
In order to curb his powers Lord Vishnu in the guise of a "Batu Waman", a
small boy, visited him and begged him to give him only that much land which
he could cover with his three steps.
Known for his philanthropy, King Bali proudly granted him his wish. That
very moment that small boy transformed himself into the all-powerful Lord
Vishnu.
With his first step Lord Vishnu covered the entire heaven and with the
second step the earth and asked Bali where to keep his third step. Bali
offered his head. Putting his foot on his head Vishnu pushed him down to the
underworld.
At the same time for his generosity, Lord Vishnu gave him the lamp of
knowledge and allowed him to return to earth once a year to light millions
of lamps to dispel darkness and ignorance and spread the radiance of love
and wisdom.
Background to Diwali

Diwali, also called Deepavali or Dipavali, the Hindu festival of lights,
is the most popular and special of all Hindu festivals. It is also an
occasion for celebration by *Jains and *Sikhs.
The festival of Diwali extends over five days. The date of Diwali is set
by the Hindu calendar so it varies in the Western calendar. It usually falls
in October or November and because of the lights, fireworks and sweets
involved, it's a great favourite with children.
The festival celebrates the victory of good over evil, light over
darkness and knowledge over ignorance, although the actual legends that go
with the festival are different in different parts of India.
*In Jainism people come together over three days and celebrate the
Nirvana of Lord Mahavira and welcome in the New Year. Whereas for Sikhs,
Diwali celebrates the release of the Guru, Hargobind Ji from imprisonment
and people celebrate by lighting the way to the Golden Temple.
Lord Vishnu with his consort Lakshmi - see right.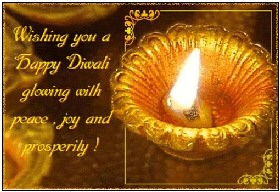 When is Dwali? - Dates
2010 5th November, Friday
2011 26th October, Wednesday
2012 13th November, Tuesday
2013 3rd November,
Sunday
2014 23rd October, Thursday
2015 11th November, Wednesday
2016 30th October, Sunday
2017 19th October, Thursday
2018 7th
November, Wednesday
2019 27th October, Sunday
See the Indian festivals of Nirvana, Kumbh Mela, Magh Mela and
India Day
Will and Guy Wish You A Happy Diwali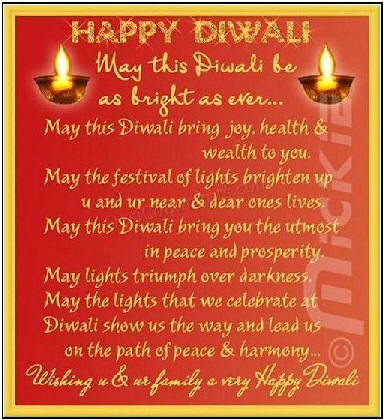 Footnote
Please send us your Diwali jokes and funny stories.