Squirrel Steals a Bar of Chocolate
Squirrel Steals a Bar of Chocolate
Cyril the squirrel has acquired a valuable trick, it enables him to survive in towns where nuts are rare, but chocolate is plentiful. Marvel at his technique of liberating choc bars from vending machines. The scene is a big city, possibly in the USA as it seems to be English speaking. Our hero is Cyril the squirrel, but in this grainy shot you could easily mistake him for a cat or even a rat.
Squirrel climbs into chocolate vending machine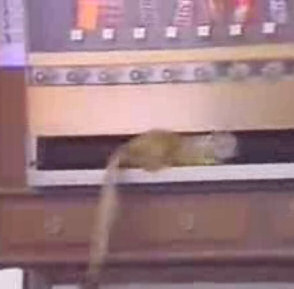 Squirrel emerging with bar of chocolate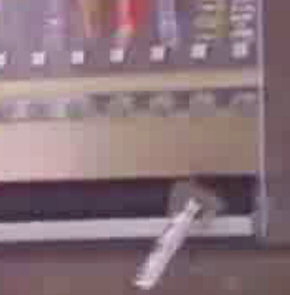 This is how the Cyril the squirrel steals the bar of chocolate.
Squirrel leaping
Even though I have ringed the bar of chocolate, you really need to watch the video to see what Cyril the squirrel is up to and how he has learned to rob vending machines.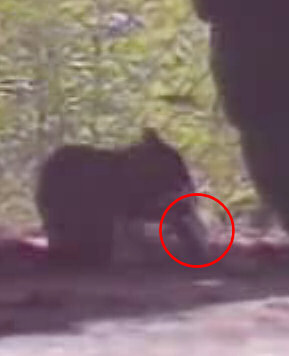 Cyril the squirrel has discovered how to live for free in a big city where nuts are rare, yet chocolate is everywhere. Observe his method to free the candy from a vending machine.
Video: Squirrel Steals a Bar of Chocolate
N.B. With some browsers you need to click
twice
on the Play arrow

to start the video. N.B. Help for Mozilla browsers