1) How to Create a Good Impression on Your First Day
An apprentice plumber has burned down a £5 million ($10 million USD) waterside mansion in southwest England, after a soldering task during his
first day on the job went horribly wrong. The historic mansion in Kingswear, Devon, was undergoing a £2 million renovation when a fire ripped through the eight-bedroom house overnight. In just minutes it burned
it down to the ground.
John Howes, of the Devon and Somerset Fire and Rescue Service, said the plumber was 'very upset', reports BBC news.
2) Rubbish Savings Account
A Chinese man put his savings in a rubbish bin to hide them from burglars - then forgot and threw them out.
Mr Cui hid the equivalent of £3,200 [$6411USD] in the kitchen bin before he and his wife went
away on a business trip. 'We looked around our home and finally decided to hide the money in the garbage bin, where we believed it was safest from burglary,' said Cui who lives in Qingdao city. But Cui and his
wife forgot about the money when they returned, reports Bandao City Papers. 'I threw away the garbage the day after I came home, since the bin was full,' he said.
Two days passed before Cui remembered
where he had hidden the money, and when he rushed to check the garbage room, it had already been taken away. 'Our last hope was the city garbage treatment centre, but the landfill was so vast that we knew our
money was lost forever,' he said.
3) Stolen Rubbish Bin
Stolen 'wheelie' found in Bulgaria.
A council which has spent more than
£75,000 [$149,578.81USD] replacing stolen wheelie bins in the past year said one
had turned up in Bulgaria. Peterborough Council says more than 2,000 bins -
worth £30 [$59.84USD] each - have disappeared. Officials in East Anglia say they
can prove they own the bin found in eastern Europe, reports Sky News.
A spokesman said, 'One 240-litre green recycling bin clearly stamped with the
city council's name was even spotted in a residential area near the Black Sea
resort of Sunny Beach in Bulgaria. This is the most outrageous example of theft
of a wheeled bin we have come across.'
4) She Came Second in a One-horse Race
Jennifer Brown, aged 62, a grandmother was thrilled to win second prize in a baking contest until she found that her cake was the only entry. She was awarded second place for her Victoria Sponge in the
competition, reports the Mirror. She was intrigued to find out which cake had beaten her to the top spot and it was then that she discovered the truth.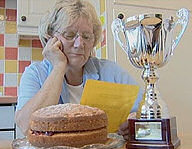 Organisers had spotted her sponge had rack marks
from where it had been in the oven and decided it wasn't up to the standards demanded for first place. But grandmother-of-four Jennifer said she was not browned off and chuckled, 'I must admit I have never
heard of coming second in a one horse race before. When a friend of mine told me I had come second I was quite pleased, both for getting a prize and also because I just assumed they must have had more entries.
The cake hadn't been judged good enough to win the contest, but it was soon polished off and there were certainly no complaints.'
Jennifer, who had entered the competition organised for her village carnival
in Wimblington, Cambridgeshire, UK, added, 'Although I have never heard of anything like this before I certainly didn't take offence. I had a good laugh with the organiser about it. It certainly won't put me
off baking cakes.'
5) Splash!
A German policeman left a Wiltshire pub and drove straight into a canal after mistaking it for a wet road. Jozef Cene, 38, drove out of the car
park at midnight, stopped by the canal, indicated and plunged into the water. Locals at the Barge Inn in Honeystreet, Wiltshire, waded in to free Jozef from his submerged Fiat Punto, reports the Sun newspaper.
His legs were trapped in the car door by the water pressure, but rescuers managed to haul him to safety from the chest-high canal.
Berlin policeman Jozef was breathalysed but it proved negative. The hire
car was later winched out.
6) Tree-man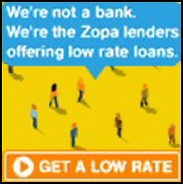 Police in America have arrested a man who robbed a bank 'disguised' as a tree. CCTV footage shows the man entering the bank with branches and leaves taped to
his body.
After patiently waiting in the queue with fellow customers, the man made his move, ordering the bank cashier to fill a bag full of cash, Sky News reports. Unfortunately for the suspect, a dye
pack inside the bag exploded. Also in a second stroke of bad luck, the man's face could be clearly seen by the CCTV camera through his foliage. He was later arrested at his home in Manchester, New Hampshire,
USA. See more bad luck stories
7) Some people are winners and thieves:
Bank customers cashed in after bungling staff put £20 notes [$40USD]
in a cashpoint [ATM] instead of tenners. Staff described the queue outside Lloyds TSB in Grays, Essex, UK, as 'a feeding frenzy'. One commented, 'People were ringing up friends to come down.'
A sign
asking customers not to use it was torn down. After forty-five minutes staff turned off the ATM, reports the Mirror
P.S. Please send us your candidates for Loser of the Month.
See the biggest collection of 'Loser of the Week' and heroic failures ever assembled
•
Coolest losers •
Loser week •
Funny loser of the week •
Loser month •
Heroic failures
•
Jobsworth •
American jobsworth •
Plodsworth •
Stupid boy •
Bad luck superstitions •
Home
•
Prison or work? Difference? •
Jerry Builders •
Funny folly houses •
Murphy's Law •
Bad jokes