Will thinks that this charming and amusing video reminds him of the story of Cruella de Vil and the 101 Dalmatians.
1) Introducing our cat and dog heroes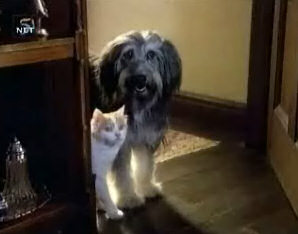 2) Robbery in progress
3) What is the cat doing with this tin?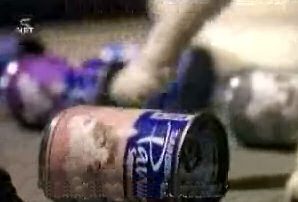 4) How did the baddies end up in the cellar?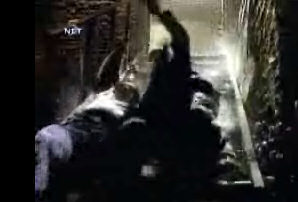 How do our cat and dog heroes keep the robbers in the cellar? See the full video clip below
N.B. With some browsers you need to click twice on the Play arrow

to start the video. N.B. Help for Mozilla browsers
Free Download of Cat and Dog Video Clip (Right click, Save Target As)
Bow-lingual followed by the Meow-lingual. Claims to allow dog and cat owners to communicate with their pets.