The camera is situated in a tunnel in Russia. You are about to see some bad driving. Cars and buses veer all over the road in this tunnel.
1) Cars driving in tunnel - All seems peaceful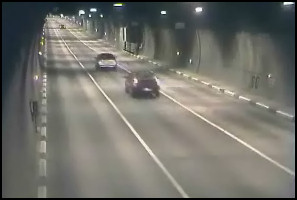 2) Bus driving in their inside lane - Seems O.K.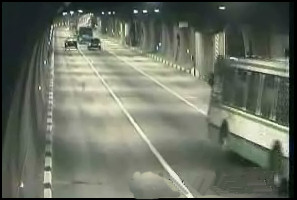 3) Rush hour traffic - Seems normal?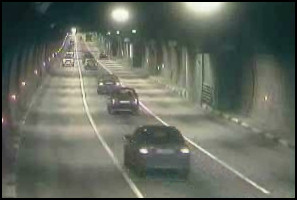 Check out our car crashes video clip and see what really happened. You will be amazed at the bad driving.
N.B. With some browsers you need to click twice on the Play arrow

to start the video. N.B. Help for Mozilla browsers
Free Download of Car Crashes Video (Right click, Save Target As)
Excuses by Car Crash Drivers on their Insurance Form
My car had to turn sharper than was necessary owing to an invisible lorry.
I was scraping my nearside on the bank when the accident happened.
A bull was standing nearby and a warble fly must have tickled him because he gored my car.
A lamp post bumped into my car, damaging it in three places.
Windshield broken. Cause unknown. Probably Voodoo.