Republican humor at it's best. Bush bloomers at their worst!
Condoleezza Rice has China Report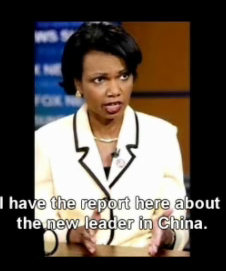 Who is the leader of China?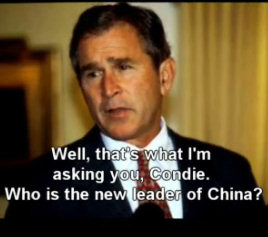 Have Bush and Rice got their wires crossed?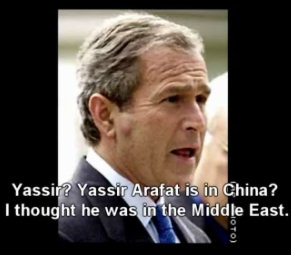 At last, George Bush Gets his Coffee (Kofi)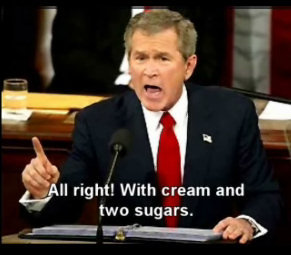 ....or does he? Check out Rice, Yassir, Kofi, Hu and especially - Bush on this video
N.B. With some browsers you need to click twice on the Play arrow

to start the video. N.B. Help for Mozilla browsers
Footnote: Please send us your Bush funnies, Bushisms or Bush bloomers
For Example: You know, one of the hardest parts of my job is to connect Iraq to the war on terror.