Will and Guy's Cute Dogs Pictures
Dogs in fancy dress, we were particularly taken with the wedding dog
pictures.
1) The Poodle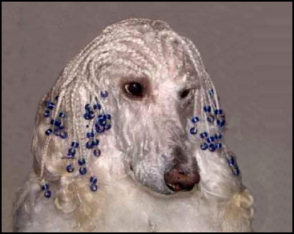 'I wonder if other dogs think poodles are members of a weird religious cult.'
Rita Rudner
2) I
Don't
Think This Dog Will Win Many Races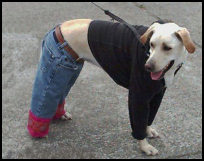 'If you are a dog and your owner suggests that you wear a sweater suggest that he wear a tail.' Fran Lebowitz
3) The Cute Fanta Dress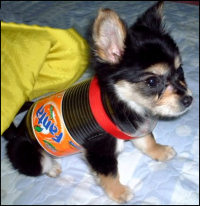 Would you buy Fanta? Or switch to another
brand?
4) Perhaps I
Should Get Out More?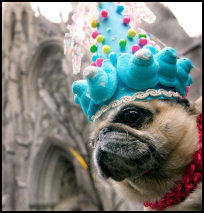 If I got out more then I would see
cute dogs like this.
5) A Useful Coat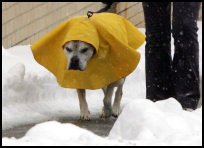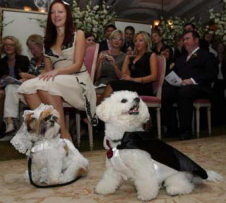 6) More Cute Dog Outfits
The Daily Express newspaper in the UK reports that a pet shop is selling wedding
outfits for dogs.
Owners can buy their pooches a wedding dress complete with headdress or a tuxedo and bow tie at the shop in Rednal, Birmingham.
James Salter, of Paws Here pet shop commented, 'We might
also start a hire service'.
Each outfit costs around £100. [$173.USD]
Cost of a Dog in the USA
The cost of raising an
average-sized dog to the age of ten:
$15,500
7) Cute Hot Dogs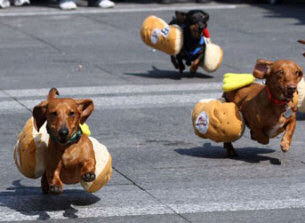 8)
'Bandit' Comes Out on Top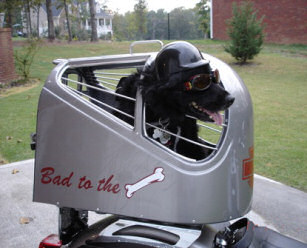 9) Every Dog Has His Day
Will and Guy are aware that most dog owners consider their animal to be the
best; the loveliest and the most beautiful dog in the world. So we were amused
to find a 'Beautiful Bulldog' contest because they are not considered to be the
most attractive looking of dogs.
Here we give you the winner of the competition: Buddy.
Also we are pleased to be able to announce that Buddy competed 'unadorned' for
the competition, unlike many of his rivals; they dressed up as fairy princesses,
rock stars, cheerleaders, bumblebees and even Snow White and Mr. T.
Buddy, who had a certain amount of fitness training for the competition is
normally found asleep on his back, snoring loudly with his large tongue lolling
out, reports his owner.
10) Even Bloodhounds Have Their
Limits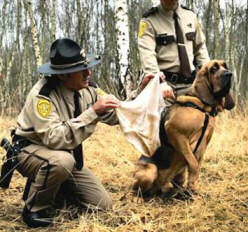 They say every dog has his day. Well the reverse is that every dog has
his limits. That look on the blood hound's face says it all.
Footnote:
Please send us your cute dogs pictures.